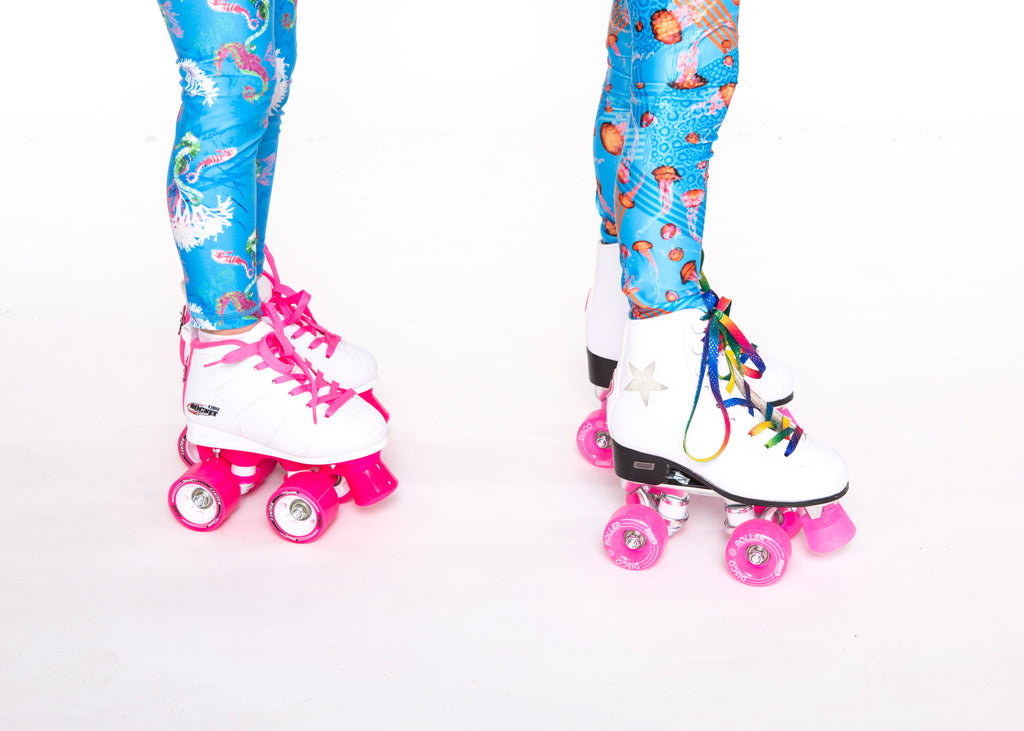 We were so lucky to do a collaboration on our photo shoot with Crazy Skate Co (www.crazyskates.com.au) and use their light up 'Disco Roller Skates' and the 'Rocket Roller Skates'.
Havanna, Willow and Halo all loved wearing the skates in the shoot and the skates really complimented the Swoodi active wear range! 
Not only are the skates fun and bright, they are comfortable and extremely good quality. 
Havanna has since visited the Roller Skating Dome twice in her skates since the photo shoot.