Girls Hooded Towels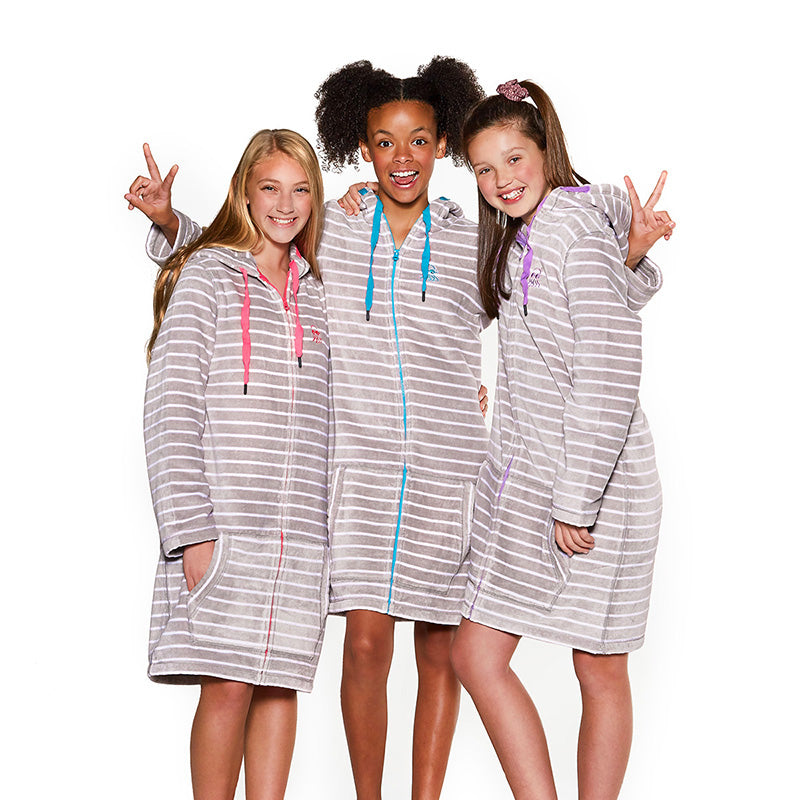 Here at Swoodi, we noticed that kids weren't enjoying the transition from swimming to getting warm and dry again. That's why our girls hooded towels are the perfect way to ensure that your kids stay warm and dry, without having to carry heavy towels.
Our girls hooded towels are fun, comfortable and practical. They allow your child to move around easily while staying extremely comfortable and stylish. They are a cross between a towel and a hooded jumper, meaning that they're easy to wear and perfect for the beach, bath and pool.
Keep your little ones warm the easy way - say goodbye to heavy towels and hello to Swoodi. If your kids love to swim, browse our range of girls hooded towels below!